Life is all about relationships. It doesn't matter if we're talking about babes or boys; beasts or broccoli; Broadway or baseball. How we relate or connect with our world as a whole is up to us. The real trick, sometimes, is to follow our kids' leads.
"Malarkey! Sometimes things, kids, LIFE happens, and we simply have to react."  Sure, it's still up to each of us every day to choose how we react. Then determine if that reaction yields a positive or negative relationship. Let me show you what I mean.
KATIE, MICHAEL & USAIN
Recently Katie Ledecky, teenager and highly decorated U.S. swimmer, spoke of her Rio Olympic experience after a race. "I've just had a lot of fun this week not only in the pool but … with my teammates. The memories mean more than the medals to me here. I'm just so proud of my teammates and what we all have accomplished…" She embraced the entire exhilarating relationship (with her teammates as well as the competition) the same way she's dominated her events since she was six years old: with youthful enthusiasm. It's infectious, wouldn't you agree?
Michael Phelps, the most decorated Olympic athlete ever, said in interviews that Coach Bob Bowman is "a father figure to me … He's helped me through some of the worst times in my life, and he's been there every step of the way and I'm forever thankful." Their relationship, while often called complicated, has worked. What "parent/child" relationship hasn't been complicated?
Then there's the relationship between Usain Bolt and his mom. For all his showmanship, he's still human, still gets nervous. His mom's shared the best way to calm her son is for her to be calm initially and to use humor. How's THAT for relating to the fastest human ever recorded on earth?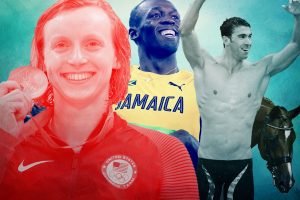 ASPARAGUS, BROCCOLI & BRUSSEL SPROUTS
Allergies, bad childhood experiences and peer pressure all influence relationships. Using food as an example, though people can be substituted, too, we make choices to eat our veggies based on so many factors. Certain choices connect us, while others segregate us. Just like children, we may initially not care for one flavor, try it again weeks, even years down the road, and find we've changed our minds. Funny how relationships may evolve, isn't it?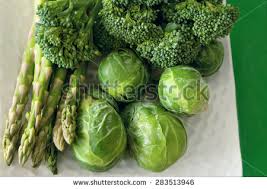 BASEBALL, OPERA & TECHNOLOGY
Whether you watch sports, prefer the arts or play video games, your relationship with any activities exemplifies how you connect or escape, relax or process, love or reject in your life. Kids' (and adults') games show us, again, all about relationships.

Follow the leads of our children of all ages; choose to embrace (instead of blame) relationships on all levels; and something shocking happens. We focus more on using our energies for the betterment of all, because, even if selfish, we know we benefit.
So logically, since we're all in relationship with each other, why not consider what we expect from our children at school? More peace than war and more love than hate for our shared planet. Imagine how we can affect our global relationships! Aren't relationships fascinating when you're open to learning from them. https://www.creativereview.co.uk/the-story-behind-make-love-not-war/
https://rjillmaxwell.com/wp-content/uploads/2016/07/jill-maxwell-logo-2-07-300x65.png
0
0
R. Jill Maxwell
https://rjillmaxwell.com/wp-content/uploads/2016/07/jill-maxwell-logo-2-07-300x65.png
R. Jill Maxwell
2016-08-25 14:24:26
2016-08-25 14:24:26
LIFE IS ALL ABOUT RELATIONSHIPS